Press Release: Southern California Wildfires Put Focus on Long-Term Health Effects for Thousands of Firefighters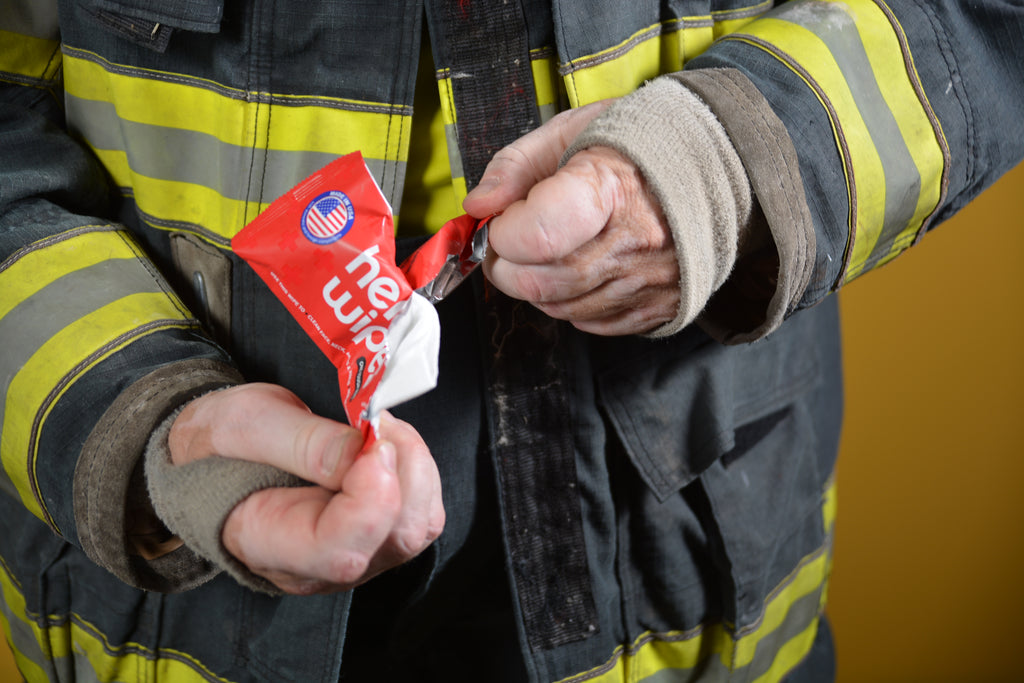 Thorough on-site decon can remove harmful chemicals and soot linked to cancer
Chino, CA – December 14, 2017 – Destructive wildfires throughout Southern California have charred hundreds of thousands of acres of land, destroyed homes, and displaced people, animals, and wildlife. Unforgettable images pervade: devastated properties; fleeing residents; and hillsides filled with flames, smoke and ash. The wind-fueled fires are a striking reminder of the power of Mother Nature--and the bravery of the men and women putting their lives in harm's way to battle the flames. However, the danger for firefighters is not over when the flames are extinguished. Firefighters are continually exposed to soot, smoke and ash that contain cancer-causing chemicals and toxins, making first responders more at risk for health problems in the future.
According to a study by the National Institute for Occupational Safety and Health, firefighters have a 9 percent higher risk of being diagnosed with cancer and a 14 percent higher risk of dying from cancer than the general US population. The risks are significantly higher for certain types of cancer including malignant mesothelioma and multiple myeloma.
One proven strategy to mitigate firefighters' health risks is thorough on-site decontamination, a process in which harmful, carcinogen-carrying ash and soot is removed from the skin to minimize absorption. The use of a wipe product on the skin to perform this on-site safety procedure is essential. Hero Wipes are specially formulated for thorough decon, and have been proven in studies to be effective in removing toxic, cancer-causing carcinogens from the vulnerable skin of firefighters before they leave the scene of a fire.
Hero Wipes are shown to be extremely effective in absorbing and clearing away harmful toxins that are linked to cancer. Specifically, Hero Wipes were shown to remove 98 percent of the toxic flame retardant TCEP and 83 percent of the carcinogen Benzopyrene, which is found in soot.
Skin is the largest organ in the body and absorbs chemicals easily. According to the Firefighter's Cancer Support Network, exposure to extreme heat and wearing heavy equipment make firefighters' body temperatures rise, making absorption occur even faster. While ordinary baby wipes may leave skin looking clean, Hero Wipes are proven to attract and trap harmful particulates, making all the difference in minimizing exposure. Made in the USA, Hero Wipes were developed by Diamond Wipes, with over 20 years of proven development and leadership in wipe products.
Hero Wipes, both directly and through Operation Gratitude, has provided free product to the firefighters responding to the wildfires throughout California. As the battle continues, Hero Wipes is still providing product--if your department is in need, please reach out to Hero Wipes and the company will expedite product upon request. Please contact Diamond Wipes Customer Service at cs[at]diamondwipes.com.